You own a small business and it is doing outstandingly well. Nevertheless, as a business owner, you certainly want to take it to next level by expanding into newer markets, bringing in new products or services, opening up a new location, buying new equipment or machinery, hiring added staff, reinvesting in your business, etc. Odds are that you might need financing for business expansion. There are several funding options such as banks, credit unions, online lenders, etc. available for small businesses. It is understandable that bad credit and rigorous loan requirements are making it tough to avail business expansion loan from conventional lenders for many. However, there are many online lenders catering to the expansion financing needs of small businesses.
Establish smart decisions for your small business expansion by following below tips.
Verify the readiness of your small business for expansion – Take an objective view at your existing business profile for a sincere assessment. Test out whether your business has the necessary cash flow to sustain the debt because a lender would like to ensure your loan repayment capability before offering business expansion loan to you. Realize that any small business with a good credit profile has higher chances of discovering success with lenders.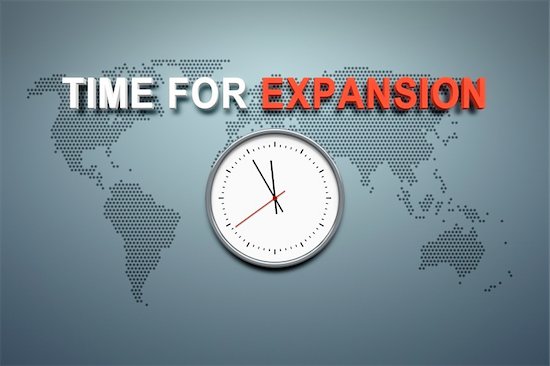 Brag a great and well-run business plan – An efficient business plan includes unambiguous details about how you will use the approved funds for your business growth and how you will repay the loan responsibly. A clear, viable and convincing plan increases your chances of securing financing for expansion effortlessly. However, if you already have a business plan set in place, make certain to revise it.
Make a right decision on business expansion funding – Small business lending has undergone a sea change in the recent years. Earlier, banks were the solitary lending option. However, today many direct lenders online are offering small business expansion loans at affordable rates, speed and convenience. Unlike traditional lending, online lending is flexible and comes with fewer and simpler loan requirements, higher approval rates and faster funding.  Minimum one year in business and monthly revenue of $15,000 should make you find access to business financing online. Moreover, with no requirement of collateral and perfect credit score, you can easily avail funds up to $2M within 24 hours.
Associate with other brands and businesses – Collaborating with other brands can help your small business spread out more rapidly. Although your business can carry on well on its own, an alliance with a familiar brand allows you to tap on their aggressive and already established strategies. Thus, helping your small business flourish easily.
Connect with your customers on social media – Collaborating with all your customers on various social networking sites can eventually build incredible brand recognition for your small business. Putting up your business events, holding contests, offering discounts, replying to their tweets, posting videos of your gratified customers, etc. can step-up your business's fan base and make customers feel more welcoming to your business.