All big and unique businesses once started off as being just an idea. It takes a combination of many inputs and efforts to turn a business idea into a reality and then to take that reality to anything near it's true potential. One of the critical inputs that almost all business ideas end up requiring at each step of growth, is funding.
There are numerous ways in which a business can be funded at various stages of its growth and development. In today's market some ways are more commonly used for reasons of practicality, than others and with regards specifically to funding new business ideas, we share 3 funding systems that the market tends to be leaning towards most often. So read on to know what's working well and why, to see if it could work for you too!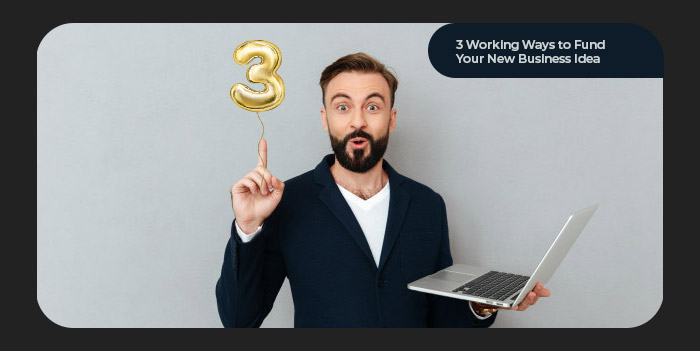 1. Bootstrapping followed by Alternate Funding
This is the most common combination of funding that is seen in new small businesses today when industry is kept as no bar in the measurements.
Bootstrapping is when an individual or a team invest a part of their personal funds to start a new business. Alternate funding is non-bank/non-institutional funding for businesses provided by alternate direct lenders for businesses. These tend to be higher in risk and have simpler application processes and hence are loans on the higher spectrum of cost. Since most alternate funding options require businesses to be operating with revenue since at least 6 months, bootstrapping is the most common initial funding source of new businesses that tend to use alternative funding as a boost once the business gets on to a slightly stable track of operations and cash flow.
The main advantage is that it's an option open for almost all new business ideas with a fair strength and potential.
A renowned service that for alternate funding catering to virtually all industries in the market, is BusinessAdvanceFunding and if you're looking for a short and simple online application procedure that is followed by a swift response, we welcome you to submit your business details using our application form.
2. SBA Loans and Federal Grants
The federal and state government do encourage startups and small businesses with support that comes in various forms. These can vary vastly from industry to industry and time to time. The SBIR, STTR and other such programs including SBA loans are all covered in this blanket of funding options.
The main advantages of these are that they are fairly reliable and come with attractive deals, well designed to suit the needs of new and upcoming small businesses and projects.
The main limitation is that such grants and loans may not be available to everyone and factors like personal credit history of the applicant(s), their financial health, location and industry/sector are crucial factors that may play a decisive role in approval of grants and loans.
3. Crowd Funding
Crowd funding can serve as a great solution for business ideas that are suitable for it and when the people behind the crowd funding campaign are geared up to get it right either in the first time or in a two or three tries without giving up.
A crowd funding campaign is an organized attempt where an individual or a team/organization seek to raise funds from a crowd that may be familiar with them and would ideally be interested in donating money for the cause that is presented to them by the campaigner(s). It is typically an option that works well for business ideas that may be helpful for human development in some way or contribute towards society, culture or other such emotionally involving matters. Good network, reach and presentation skills can make a crowd funding campaign do well.
The biggest advantage of crowd funding is that people choose to donate for the cause and hence monetary returns are not expected by people contributing towards such a campaign. Usually some valuable rewards relevant to the business idea being discussed are what the campaigners promise as a return for donating to the campaign.
The main limitations of crowd funding are that it isn't exactly a reliable and predictable source of funding and that many factors that may not exactly represent the potential of the business idea, may affect the probability of the funding significantly.