Having a business with a unique model and an unusual structure isn't something unheard of. Infact all models and types of businesses would have had a first, naturally! But what if your business is currently a first and unique? Does it impact the chances of getting funded? Debt is often considered an invaluable tool in business, but what if the doors to debt seem closed? Are there alternative options to the traditional business loan?
While the answers to these questions can vary with the frames of reference in certain cases, in most general terms, what we discuss ahead can be of use to owners and other stakeholders of various businesses that have unusual business models including entrepreneurial ventures of various kinds.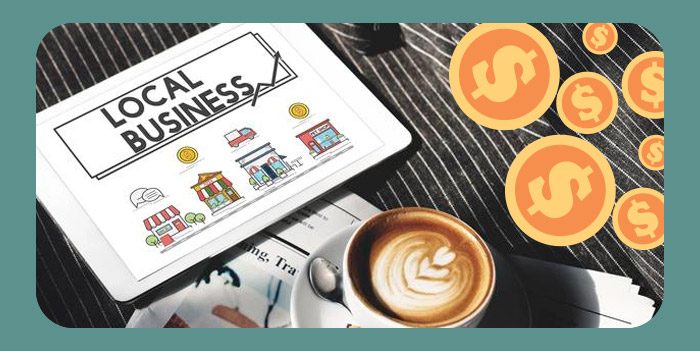 No matter what the business model or the structure may be, today's debt market is equipped to serve virtually all viable businesses that are setup legally and meet various other requirements that the lenders maintain as their eligibility terms. Read on, and you could find a solution that fits your business.
Challenges with Traditional Loan Options
Traditional loans for businesses such as bank loans and SBA loans play a great role in the economy. While such loans are known to be affordable and for some businesses, easy-to-get too, what many people do not discuss is that traditional loans are often suitable only for traditional businesses. For an unusual business model or an entrepreneurship, it often happens that a traditional loan is simply not an option. Traditional lenders often reject loans when one or more of these factors are present:
The industry is considered risky
Not enough collateral can be provided
The type of business isn't one that's accepted by the lender
The debt utilization of the business is either too high or too low
There isn't enough paperwork available to evidence all the various requirements of the loan
The business hasn't been operational long enough
The business model doesn't seem acceptable
Some of these factors are normal for businesses that aren't traditional and hence traditional loans are often a challenge or simply out of reach of such businesses.
Startups Face Different Challenges
If your unusual business is also a startup business, you're likely to face even more challenges as you look for a suitable financing option.
Firstly, startups have very few SBA and bank loan options available. Secondly, any option available is likely to have stringent requirements and qualification terms.
If your startup is one of the few that passes those requirements, there may be chances for you to secure a traditional loan, but the usual challenges that come with traditional loans as discussed before, shall also apply to your business.
And for a younger business, some of those challenges are fairly difficult to overcome. However, there are business loan options today that could serve you despite these hurdles.
How Unsecured Business Loans Can be Easier
One of the biggest challenges faced by many borrowing businesses today, is the requirement of collateral to secure business loans. Typically, the value of the collateral needed for a business loan tends to be 20-60% higher than the value of the loan, which helps the lender cover for the loan, expenses related to the loan plus an estimate of the potential expenses related to converting the collateral into money. This is, because the collateral is after all there only to cover for the loan, in the event of a non-payment thereof.
Unsecured business loans are those that need no such collateral and these loans are typically offered based upon a personal guarantee. In the case of unique business models and entrepreneurship loans, it often is the case that such loans (that are offered by alternative lenders) with easy qualification terms and broader acceptability, are the easier choice for owners of such businesses.
Alternative Loans for Entrepreneurs and Unusual Businesses
Alternative lending is one of the go-to solutions for most businesses that are unique in various ways that makes it hard for them to secure traditional loans. Loans have been playing crucial roles in the sustenance, growth and development of businesses since they exist. Alternative lending is made available to allow for less stringency for those businesses that require it to be that way. Yes, costs associated with the loans tend to be higher, but many find value in the services that's beyond the cost of the loan.
The Debt Advantage in Business
Loans, financing for various purposes and business funding are considered virtually irreplaceable tools. Many small businesses, large firms and even whole economies – including the entire US economy – often credit much of their growth to the debt industry. Used effectively, debt has been seen to help businesses reach unseen heights.
Amongst many other uses, loans can help businesses:
Keep a healthy cash capital
Afford the right infrastructure
Sustain during times of struggle
Acquire stake in other businesses
Invest in expansion plans and projects
Purchase inventory
Hire and train employees
Spend on marketing
Purchase property
Get a Loan for Your Business, No Matter What the Model
If your business model is making it a challenge to secure a traditional loan, or if your entrepreneurial venture is ineligible for other types of funding for such a reason, you're in the right place. At Business Advance Funding, we are an alternative lender and our loans are available with enhanced flexibility. As long as our simple eligibility requirements are being met, we welcome you to apply for the loan that you seek for your business. Our team is here to work with you on a suitable loan offer.