A FICO score below 500 is considered a bad credit score and if you look for a loan for your business, you may encounter challenges and find most doors of borrowing to be closed. Bad credit business loans are likely to be the only dependable solutions within your reach.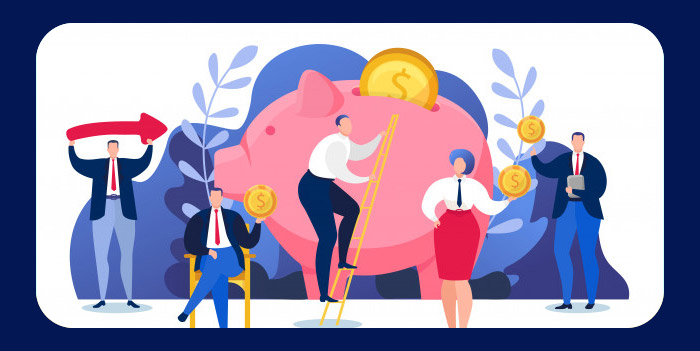 Credit products such as loans that are designed for bad credit score holders or bad credit performers always have a higher risk associated with them. Such loans typically feature higher interest rates too. Businesses however can take advantage of such loans in many ways. It is fair to say that caution must be exercised while choosing to take such a loan for a business. Enhancing the safety in such a loan decision and transaction can in fact help make the loan safe and this can be key to the business' health in a situation in which the loan is considered a must or otherwise potentially advantageous.
As a direct lender of bad credit business loans with years of experience in lending, we at Business Advance Funding present 5 practical tips that can enhance make such loans safer for your business.
What is a Bad Credit Business Loan?
A bad credit business loan is a loan product specifically designed to serve businesses with a bad credit history or rating, as well as businesses, the owners of which have a bad credit history or bad credit scores.
Such loans are typically offered by select alternative business lenders that are willing to overlook credit performances and instead base loan approvals on other financial indicators. Also typically, such loans feature shorter tenures in order to limit certain risks associated with the loans.
At Business Advance Funding, we offer convenient online short term business loans for bad credit. These loans are designed to be reliable and have an approval rate of above 88%.
The 5 Tips that Shall Enhance Loan Safety
1.  Avoid Long Term Loans
Most lenders may already offer only short-term loans for bad credit businesses. However, certain lenders do offer bad credit loans with longer tenures. Since one's credit score is less than likely to be an indication of just the past credit performance, getting tempted towards a long term loan could be a significant potential risk. Furthermore, any improvement in your credit scores may not help you secure a better offer as the tenure of the loan continues to weigh you down with the more expensive deal that you would've locked into at the time of the loan application.
2. Assess the Financial Risk
There is always financial risk associated with virtually any business transaction. With loans however, the risk is certain yet typically finite as long as the loan is repaid on time. It is essential for a business to clearly understand the risk and the repayment pattern properly and consider them in every relevant financial calculation and estimate.
3. Identify the Right Lender
When choosing a bad credit business loan, you're certain to be working with an alternative business lender. It is hence important to know that you're choosing the right lender whose services are legitimate. A well-constructed website, good reviews, prominence on the internet and transparent lending terms can be upfront indications of the legitimacy of a lender.
4. Plan Your Finances Right
The right financial planning including strong assessment, forecasting, budgeting and plan implementation can help a business offset most risks that relate to loans and calculate a path that makes the loans most useful rather than a burden.
5. Repay the Loan on Time
Repaying a loan on time is absolutely essential. Loans can get drastically expensive as delays in repayment occur. Typically, alternative business loans for bad credit are already expensive loan products and adding cost to such a loan due to a delay in payment is not likely to be healthy for any business. However, in the event that you are unable to process a repayment due to any issue, you must have a good understanding of your agreement terms and approach your lender for the best solution at the earliest time of such knowledge.
Apply Online for a Business Loan for Bad Credit
Need a bad credit business loan? Business Advance Funding is here to help you with flexible offers and a loan that's convenient, fast and reliable. Our loans need no collateral and involve no hard credit checks. You can query for a loan by contacting us or simply filling in the short online application form and our team shall be happy to assist you.