Businesses of all scales are subject to risks. Investing in a business can be very rewarding, but rewards typically come after overcoming some struggles and challenges. Sometimes, these struggles and challenges can be directly linked with the availability of funds, or liquid cash. A healthy availability of cash can make a business sail through many situations that may otherwise seem unsurmountable. While some businesses do manage to maintain a healthy amount of liquid cash available in order to manage such situations, many businesses today, choose solutions such as online business loans to get a quick boost in their cash flow.
There was a time when business borrowing almost always required a near-flawless credit history and very strong financial health. Today however, certain services like Business Advance Funding, are here to provide online business loans to you, even if you have a bad credit score.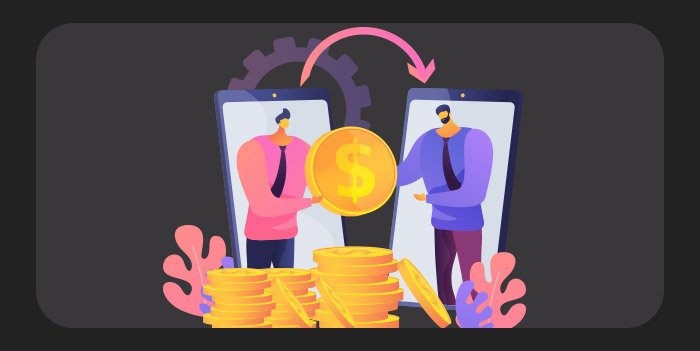 How a Bad Personal Credit History can hurt Your Business
When you own a business, chances are that there is a close relationship between the finances of the business and your personal finances. A traditional business loan lender (for example, a bank) would typically assess how interdependent your business and personal finances are, and accordingly, the loan decision may be more or less affected by your personal credit history. While this can get more complicated than what it may seem from that sentence, it is probably fair to say that if you have a bad credit history or scores, getting a loan for a business you own, might be quite a difficult task. The options that may be available to you, might be few and expensive.
So, bad personal credit history can hurt your business mainly when it comes to credit products. Whether you look for a business loan, a business line of credit or a business credit card, finding options with low-interest rates and/or long repayment tenures can seem almost impossible. Debt has long played a significant role in helping businesses grow and being unable to take advantage of what the debt industry has to offer, can be a highly limiting factor in your business' growth and development.
Choosing Alternate Business Lenders
Alternate business lenders such as us at Business Advance Funding can provide a solution for bad credit borrowers who look for a business loan product. Alternative business lenders are non-bank, non-institutional lenders that operate independently. Today, there are quite some lenders that offer business loans for bad credit. However, it is important to know that unlike prominent banks and other institutional lenders, not all alternate business lenders would be competent and trustworthy.
Hence, before you transact with an alternate business lender, it is important to know that the lender you are about to choose, is legitimate and trustworthy. Here are ways in which you can be sure about this:
Always choose a lender with a strong online presence and good reviews
Look for signs of recognition such as "BBB Accredited Business", membership with the "Online Lender's Association", etc.
Ensure the website of the lender has a valid security certificate and is of a good quality
Avoid lenders that make suspiciously great offers. Any offer that seems too attractive, is probably not legitimate
Choose experienced lenders – they're likely to be more reliable and have more financial sustainability.
At Business Advance Funding, we offer competitive business loans, accepting applications from bad credit borrowers. With over a decade of experience in alternate business lending, we have served hundreds of clients with loans designed to suit their business needs.
Online Business Loans for Bad Credit
Online business loans for bad credit borrowers are available through various alternate business lenders today. With Business Advance Funding, you simply need to meet the loan eligibility criteria, and thereafter, loan approval is a matter of a few basic verifications that help us ascertain that the provided information is authentic. We then determine the right loan for you, considering your stated requirements, the purpose of the loan, and certain financial health indicators that pertain to your business.
Online business loans from Business Advance Funding offer various advantages that make our services preferable to our clients. The most enjoyed benefits include:
The simple online loan application process
Quick loan decisions
Loan credit has done typically in 2 business days since the application
No collaterals needed
No application fees imposed
Option to perform no hard credit check
All credit scores accepted
Previously rejected borrowers welcome.
Getting Your Business Loan Approved Quickly
To get a business loan approved quickly, all you need to do is to ensure your loan eligibility and thereafter, provide us authentic and complete documents and details at the earliest.
To know the loan eligibility requirements and to initiate a query for your business loan, simply head to the online business loan application page. On receiving the information you submit to us, we shall get in touch with you shortly after a brief verification that helps us understand a bit about your business and your requirements. We look forward to assisting you and providing you a quick online business loan that doesn't get affected by a bad credit score or history.