Businesses see rises, falls, challenges and struggles throughout their life. Many situations and circumstances can create the need for borrowing quick loans. While quick loans can be crucial and helpful, they can also come with challenges of their own. Understanding the advantages, disadvantages and ideal uses of any loan can help a business reduce risks and also utilize loans better.
Through today's article, our team of experts seeks to guide readers about the advantages, disadvantages and purposes of one of the most frequent choice of a quick business loan option – the merchant cash advance, which is made available by alternative business lenders such as us, at Business Advance Funding. As you read ahead, you shall be able to understand ways in which your business can best utilize merchant cash advances while minimizing risk and maximizing the potential of its uses.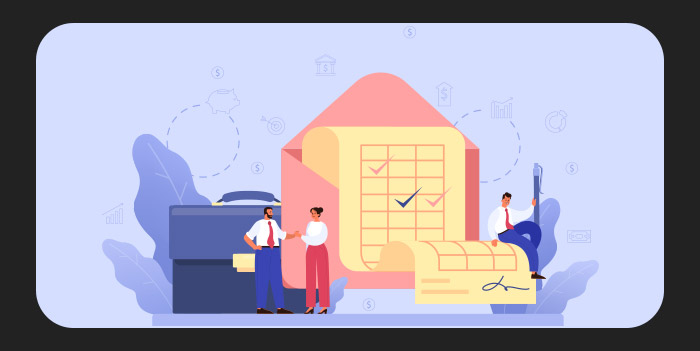 Advantages of a Merchant Cash Advance
Depending upon what your lender offers, the advantages of merchant cash advances can be many. Here, we share a set of benefits that tend to be common to almost all merchant cash advances available through many of the best reputed alternative business lenders.
Easy Application Process: Alternative business lenders do not require the vast amount of paperwork and cumbersome application processes to be completed the way a traditional business lender like a bank would. A few simple fields and basic documentation followed by a signed agreement typically suffices for the purpose of application.
Easy Eligibility Terms: Typically, such a loan would only require that the business is registered, safe from bankruptcy and has a healthy cash flow since over a period of 6 months.
Short Turnaround Times: Most established direct lenders of alternative business loans are able to approve and credit merchant cash advances in less than a week. At Business Advance Funding, we typically release most loans in roughly 2 working days.
Flexibility: Many lenders tend to offer flexible repayment terms for merchant cash advances – i.e. they may offer convenient ways to customize deadlines, loan tenures and other such features of the loan.
Acceptance of Bad Credit Scores: If you need a quick business loan while you have a bad credit history or score, chances are that one of the few options available to you is a merchant cash advance.
Disadvantages of a Merchant Cash Advance
Knowing the advantages of a loan can help you understand how it could benefit your business. Knowing its disadvantages can help you understand how to safeguard your business from its limitations and potential threats, so they your business doesn't take a hard hit from any of the disadvantages.
Higher Interest Rates: Alternative business lenders approve loans that may fall under higher risk categories. Loans with higher risks associated, tend to have higher interests associated with them.
Shorter Loan Tenures: Alternative business loans tend to have short tenures – typically from 3 months up to 2 years. Traditional loans may extend even up to 20 years in some cases.
Limited Verification and Stringency: Not as much of a disadvantage as it is a potential threat, the ease of the eligibility and application process directly reduces the stringency of the loan approval. This may lead at time to a loan being offered to a business that is at higher risk than the owner may realize. And in some cases, it may also lead to a business spiraling into a debt cycle. This risk can be reduced by ensuring strong business forecasting and choosing loans of amounts that pose less risk to the business.
Uses
A merchant cash advance can be used with much flexibility. While most lenders do not limit the usage options of the loan, here are the most common purposes that businesses tend to borrower merchant cash advances for:
Working Capital: The availability of a healthy amount of cash can be very crucial in the smooth operating of a business. Some businesses use a quick loan like a merchant cash advance when the availability of liquid funds goes low.
Equipment Financing: Purchasing, hiring or renting our business equipment can be expensive but it also can bring good returns. For this reason, many businesses choose such loans for this purpose.
Repairs and Refurbishment: Businesses often invest amount borrowed from loans towards repairs and refurbishments of their infrastructure, equipment, vehicles and more.
Maintenance Contract Renewals: Maintenance contracts often prove to be worth more than their face value and many business owners find value in investing loaned amounts towards this expense.
Diversification of Products, Services and Distribution Channels: Off-late, diversification has been a key for businesses to survive and grow amidst the turmoiled times. For businesses hadn't foreseen what came with the pandemic, preparedness was hard. Loans have widely helped many businesses with the funds needed to diversify products and services and also the distribution channels of these products and services
Marketing Plan Implementation: Once a marketing plan is drawn up, funds may be required to implement it. Since investing in marketing is considered as one of the best investments across all industries, many businesses borrowing quick loans tend to utilize the funds borrowed by investing them towards implementing marketing plans.
Business Sustenance: Another very important aspect of a quick loan is that it is often used towards supporting business sustenance through tough times, like low seasons, disaster-hit periods, relocation periods, etc.
Often times, business owners tend to invest funds borrowed through a merchant cash advance, towards more than just one such use.
Apply for a Swift Online Merchant Cash Advance
Once you have understood the above facts related to merchant cash advances, it becomes easier to take decisions related to the loan. It also becomes likelier that the decision of taking the loan shall end up being a good one. We at Business Advance Funding, are dedicated to ensuring that our borrowers get a swift service through our online business lending platform. Applying for a business loan with us in simply a matter of filling up the online application form and submitting the details, which enable us to process a quick pre-verification and get in touch with you so we could work with you towards designing a loan offer to suit your business' needs.