Spas across the world are seeing steady growth in demand and supply. With an average growth of 2.7% annually, the past decade has been fruitful for most spa owners. In a steadily growing market which faced challenges during the heavily impacted days of the pandemic, the stability has only just returned to the industry while a lot of spas are re-establishing their strengths and, in some cases, regaining their foothold over their competition. Loans, have in the past and continue in the present, to help spas sustain and grow. Here we present 5 proven ways in which spas across the globe have benefited through loans and you could use one or more of these to help your spa business cross previously unattained milestones. So, let's dive right in!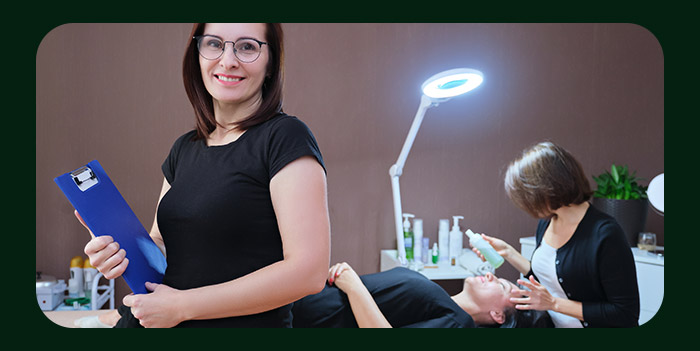 1. Marketing and Promotions
Broadly considered as the single most potent use of business loans – with potential for great returns on each dollar spent – marketing and promotions are often seen as the best investments towards the growth and development of a business, no matter what the industry may be. Spas are no exception. Spas across the globe have seen benefits of marketing and promotion and today thanks to the strength of online tools, marketing and promotions have the potential to give returns like never before.
2. Adding New Services
Diversification is considered as one of the best ways to make a healthy model of a business with potential for lasting progress. Adding new services is one of the easiest ways in which a spa can diversify. Oftentimes, spas use business loans to fund adding new services such as:
Salon and beauty
Swimming pools
Fitness facilities
Additional spa services
Sauna and steam rooms
Yoga, Pilates, martial arts and other such facilities and training
3. Managing Cash and Capital
Cash and a healthy rotation of it, can make the difference between a healthy, profitable business and one that's unable to keep up its profits – even when there's ample revenue flowing in. Cash and a healthy working capital are absolutely essential in virtually all kinds of business models that spas can have. At times when business situations bring about challenges in maintaining a healthy cash flow, a business loan can be employed to help.
4. Creating a Franchise Model
If your spa business has progressed well and you've created a brand that's secured a good reputation, chances are that your next endeavor in the growth story of your spa business is to create a franchise model and work on giving out franchisees. Such a plan is likely to come with initial costs that later pay off well over time. Compromising in costs of creating a franchise model often leads to disaster. If added funds are needed for creating a franchise model with limited or no compromises, a business loan can help you with the funds you need.
5. Business Expansion
There are many more ways in which a spa business can expand using funds from a business loan, some of which may be:
Adding new offerings
Adding real estate space
Adding new floors
Opening new outlets
Moving to larger facilities
Partnering with other businesses
Adding stores and eCommerce facilities
Acquiring a competitor or a complementing business
Should You Consider an Alternative Business Loan?
Business loans can be procured from traditional sources like banks and SBA lenders or less traditional sources like alternative business lenders. As a spa business owner, you should consider alternative business loans if one or more of these scenarios applies to your business:
Your business/personal credit scores are unhealthy
Your need for funds is urgent and there is little room for compromise
You don't have enough documentation for a traditional loan
Your business is ineligible for a traditional business loan or has been rejected before
Your business has faced multiple loan rejections
You do not wish to wait for a time-taking loan approval or go through the tremendous formalities that are needed for a traditional loan
Apply for a Spa Business Loan
At Business Advance Funding, we serve as an alternative lender of business loans and shall be happy to discuss funding your spa business with the loan it needs. Once you ascertain your need for a business loan and choose us, the easy part is to apply for the loan, as the application process is simple and starts with just a brief online application. Once you fill and submit all relevant details, our team works to get in touch with you and create a loan offer to suit your needs.